All professionals at Sunrise Women's Healthcare maintain the highest levels of accreditation and pursue ongoing education to stay abreast of the latest trends in the medical field. Read on to learn more about our staff's experience and training.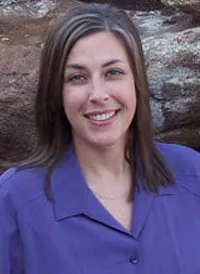 Barbara Newman D.O.
Dr. Newman is board-certified by the American College of Osteopathic Obstetricians and Gynecologists. She has been practicing in Mesa since 2003 and has earned a reputation for caring and thoroughness in providing service to her patients.
An honors graduate of the University of Massachusetts in Amherst, she majored in Biology with a minor in Spanish. She was privileged to spend a semester at the prestigious University of Santander in Northern Spain. Her proficiency in Spanish has enabled her to communicate effectively with patients who speak either English or Spanish.
Dr. Newman graduated in the top 10 of her class at Lake Erie College of Osteopathic Medicine in Erie, PA. Her internship was completed in Philadelphia, where she was chief intern. Her residency was at the Kennedy Hospital System in southern New Jersey, where she was chief resident in her final year. After completing her training, she returned to Arizona to begin her medical practice.
Dr. Newman has been on the staff of Mesa General, Banner Baywood and Banner Desert hospitals. She was named by her peers as Vice Chair of the OB/GYN Department at Banner Baywood in 2008. She is now affiliated with Banner Gateway, one of the newest and most innovative hospitals in the Valley.
Dawn Williams, Nurse Practitioner
Dawn has been practicing in women's healthcare for over 20 years. She obtained her certification as an Obstetric/Gynecology Nurse Practitioner from University of Phoenix in 1995. Prior to that she worked as an RN for 10 years.
Dawn enjoys providing care to women of all ages. She is experienced in educating women concerning family planning, genetic risks related to family history, and all women's health needs up to menopause. She is skilled in IUD insertion and many other gynecological procedures. Providing quality OB care also brings her enjoyment. Dawn is married to Daren and has a large combined family. She enjoys reading, traveling, family celebrations and watching her Arizona Cardinals. She has lived in Arizona since 1973.
Kylee Lucchese, Nurse Practitioner
Kylee has been practicing in women's healthcare for over 5 years. She started her career in labor and delivery right after graduating from Grand Canyon University with her BSN. Working in labor and delivery ignited a passion within her to provide care for women of all ages. Kylee graduated from Grand Canyon University with her MSN in Family Nursing Practice. When she is not working, she enjoys spending time with her husband, Jake, and their two rescued fur-babies, Beau and Millie.
Judi Inteso, Practice Manager
Judi has been a part of the Sunrise Women's Healthcare family since 2017. Judi attended Purdue University and graduated with her Bachelor's Degree in Human Resources. She has been working in medical practice management for over 15 years, and is truly passionate about women's health.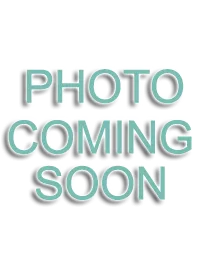 Ryan Spielman, Billing Coordinator
Ryan is our medical biller. He's the owner of Now Business Solutions, a comprehensive medical billing company, he files all claims and will be your direct contact for any billing questions, from insurance coverage to payment plan options.
Ryan's contact information is:
Email: [email protected]
Phone: 888-962-9991
Website: nowbusinesssolutions.com